It's really nice to meet you.
I'm Danielle. Officially, Danielle (DeBoe) Harper. Married to my love, Wes, mom to Penny and Creative Director, Health coach, Clean Beauty Consultant, beginner gardener, intermediate chef and adventurer.
As an (early) 40's mom of a toddler, I tapped into my great motivation for re-discovering (and maintaining) my health and vibrancy as long as possible: keeping up with my daughter!
Most days, you can find me waking at 4:30 am to make time for myself, drinking celery juice, working out at home or on set creative directing.
You may have known me previously for my Interior design work, boutiques and events that I created in Cleveland. These days, my focus is firmly on wellness. As I began sharing my huge life change finding the path to a happier and healthier self, my conversation with you also shifted from design to wellness. Others began to wonder just how I went about losing 25 lbs, learning how to nourish myself and my family, changing my mindset and ultimately compelled me toward my health coaching certification from the Institute for Integrative Nutrition.
Through small consistent changes compounded over time, I've changed my life and can now help you do the same.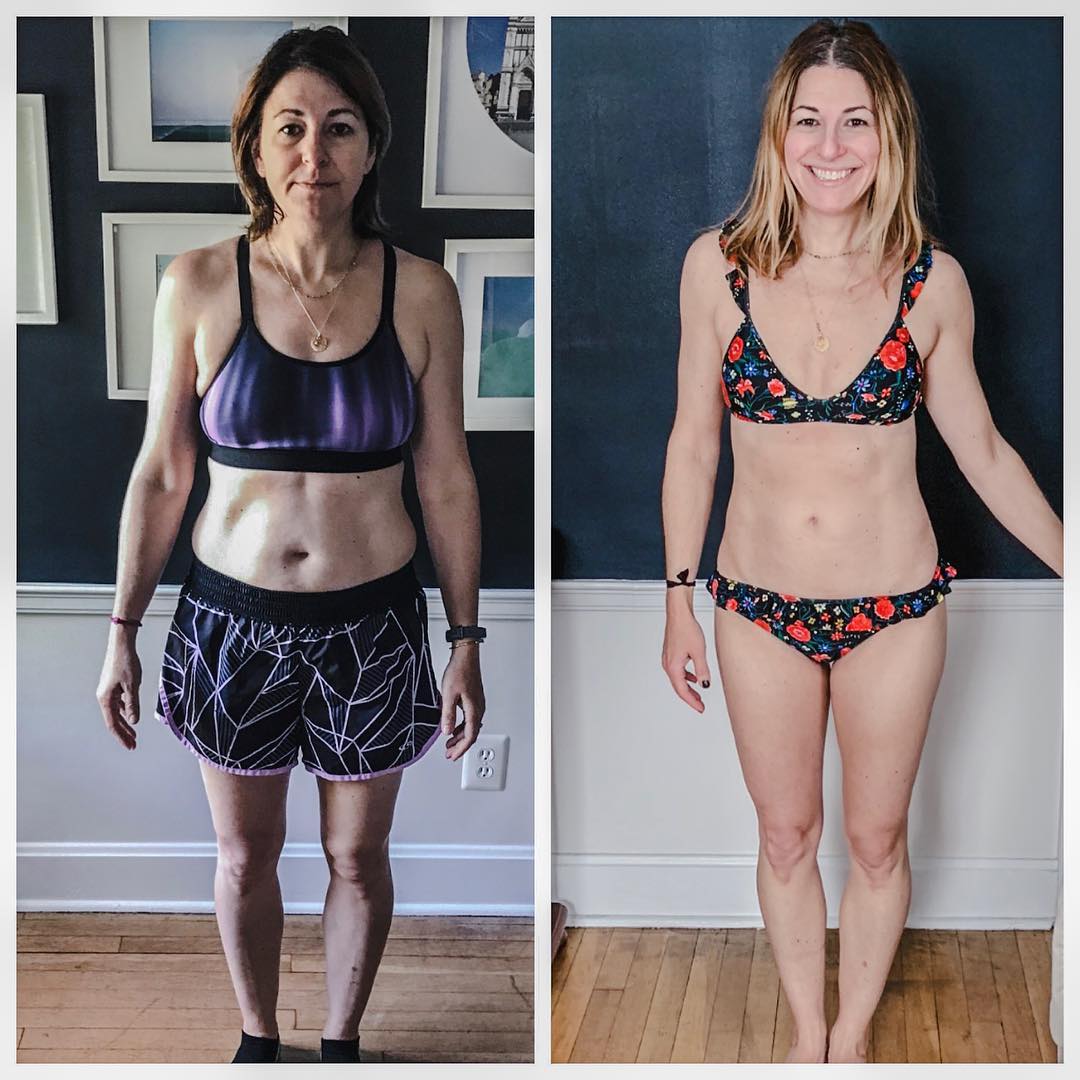 I think my face says it all.
It's not easy to share this but I know it's powerful to look at.
Today, I help women make transformations that bring them back to their true selves. Women that are yearning to feel like themselves again, to tap into the care-free joy of self-confidence, to have the energy to keep up with their small children, the desire to feel desired.
I remember how difficult it was when I was the woman on the left to imagine making this transformation real. But I took it day-by-day, stayed consistent and now I am passionate about helping other women learn to be consistent using some of the same tools I did.
I am committed to adding value and helping as many people as possible.
I have a range of offerings at every price point and can meet you where you're at and scale my services up or down depending on your needs.
From FREE daily content around wellness on my Instagram account to powerful 1:1 6-month total wellness health coaching program, and a bunch offerings in between I can help.
I'd love to know more about you and the ways you would be best served. I mean, let's talk! I'd love to know what you're struggling with so that I can find a way to help. My guess, is if you're struggling with something, someone else is too and together, we can help even more women. Let's get TipTop together!